This mix is my first "crowd-sourced mix" where the Contactually team in Washington D.C. selected 30 songs for me to mix together. This has to be one of the most eclectic mixes I've ever done, with artists that range from Toto and the Backstreet Boys to MF Doom and Lady Gaga. This was so much fun to do. You are in for a treat! Shoutouts to Elizabeth and the whole Contactually team for being a part of this!
They also did a dope interview about how I use the program. Check out the interview here!
Check out the tracklisting: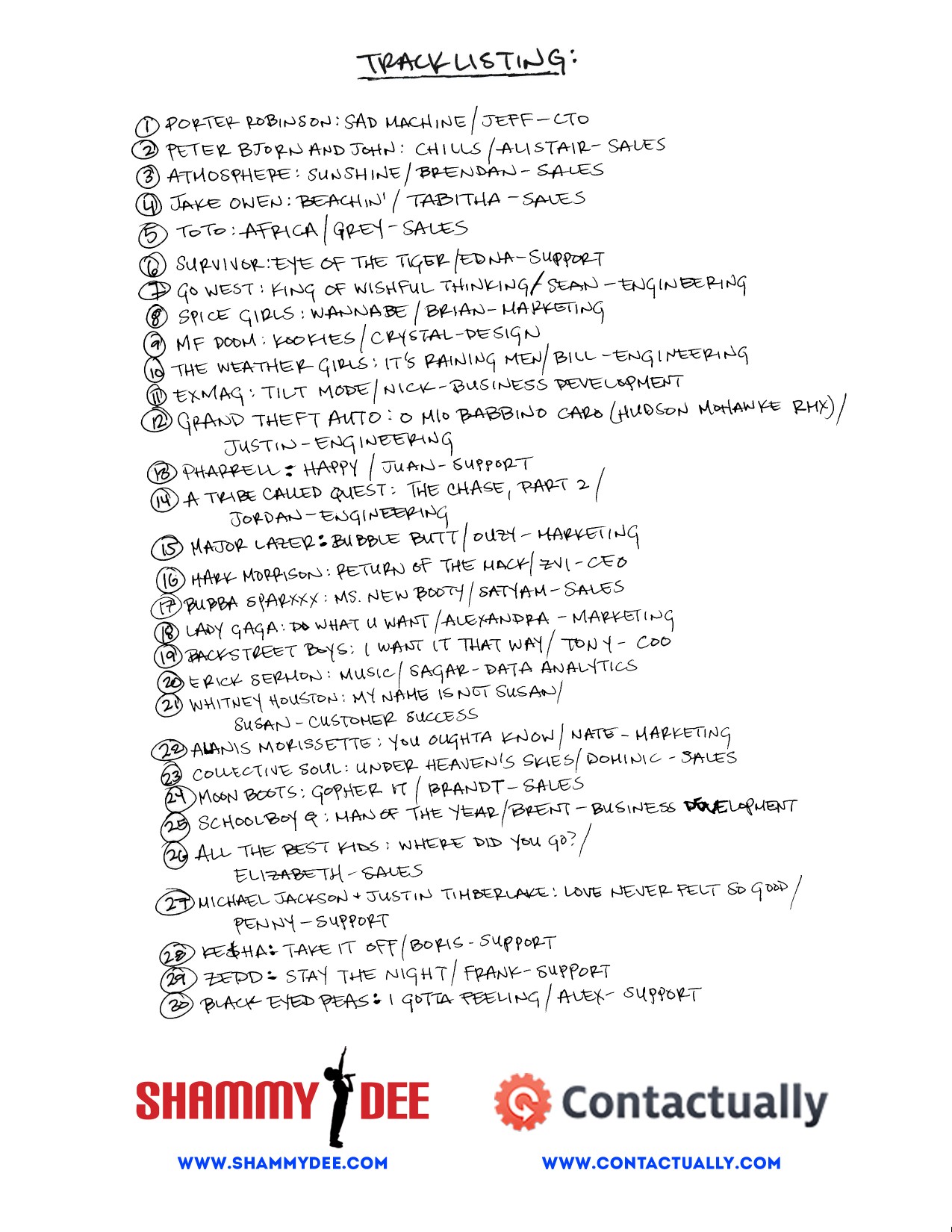 Contactually & Shammy Dee present Keep In Touch by Shammy Dee on Mixcloud
Contactually is a program that I use to manage all my contacts. Learn more about Contactually here.
For more mixes, click here!