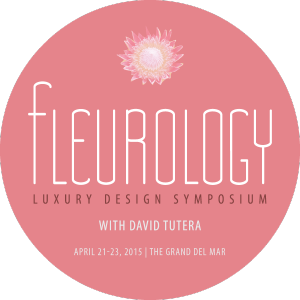 If you happen to be a wedding planner, floral designer, photographer, or videographer, I got a treat for you.
I've been asked to host at the Fleurology Symposium in April 21-23rd.  They have opened ticket sales for the 3rd day where speakers will be discussing topics like marketing, branding, and social media in relationship to weddings.
Celebrity event planner David Tutera will be the keynote speaker, and it looks like they will be celebrating his birthday that evening as well!  (Word on the street is that I may be playing the afterparty……)
I've been asked to host, which I'm excited about.  If you come, we'll have a party!
Ticket information is here.  Learn more about the symposium here.